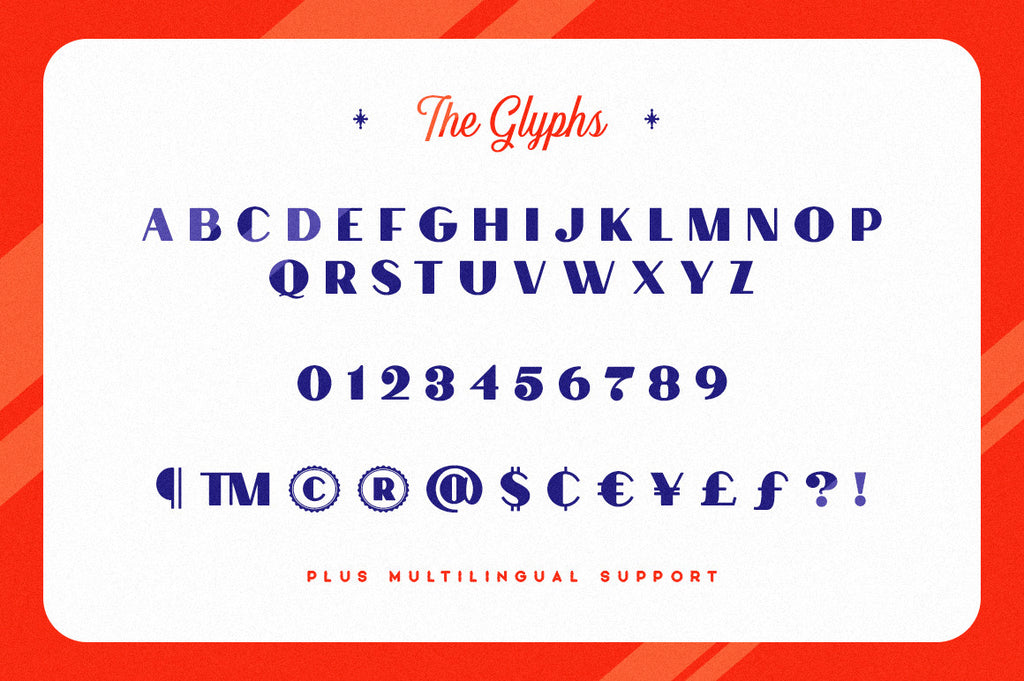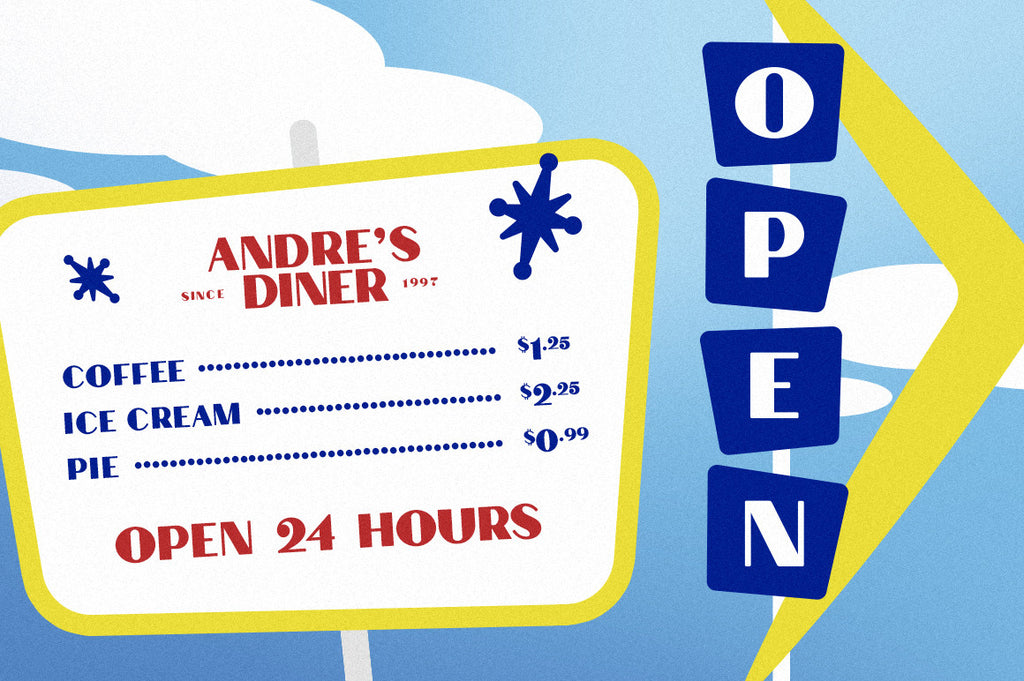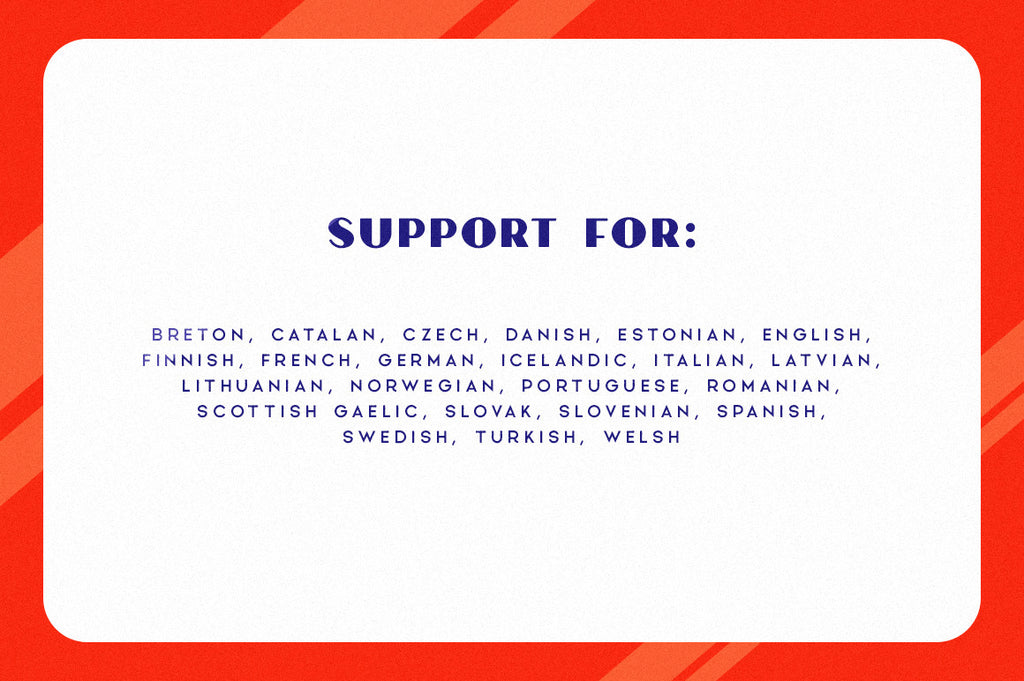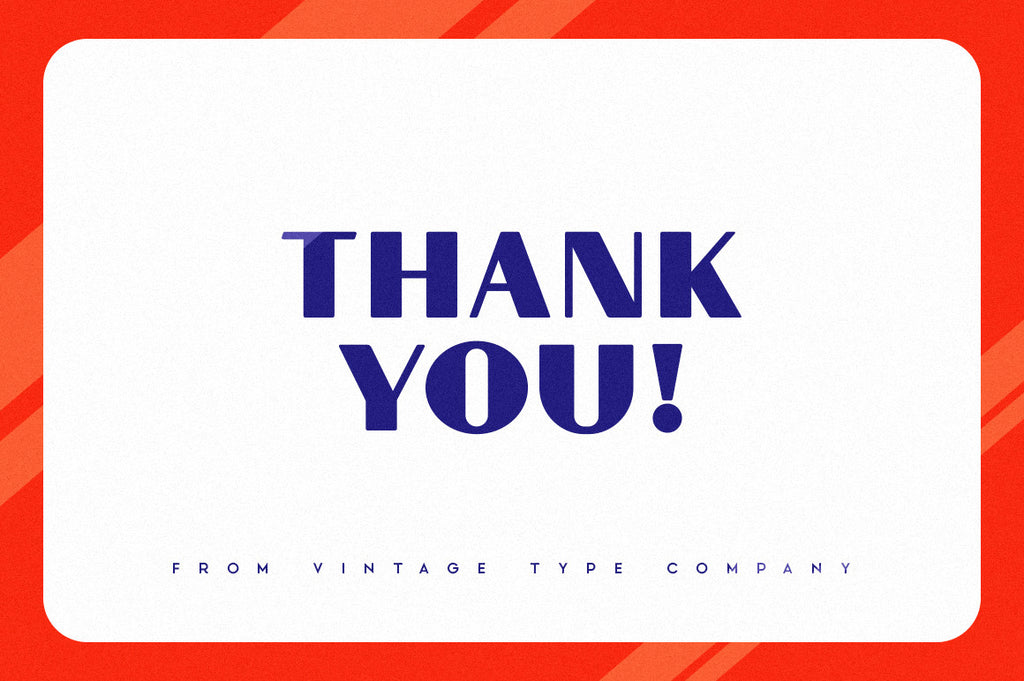 D E S C R I P T I O N :
This bold, brave display font was based off of the hand painted, art-deco typefaces commonly found across America on old retro diner signs and billboards.
It sports smooth corners, and extreme stroke contrast for ease of legibility as well as comes equipped with multilingual support for the following languages:
Breton, Catalan, Czech, Danish, Estonian, English, Finnish, French, German, Hungarian, Icelandic, Italian, Latvian, Lithuanian, Norwegian, Polish, Portuguese, Romanian, Scottish Gaelic, Slovak, Slovenian, Spanish, Swedish, Turkish, Welsh.

If you have any questions before or after you purchase don't hesitate to get in touch by filling out the form on this page. 
L I C E N S I N G   O P T I O N S :
  Commercial License
  $15.00
  Corporate License
  $150.00
  Industrial License
  $225.00
Click here to view the EULA and terms related to each type of license to make sure you choose the right option.
---
More from this collection